WATER AND SANITATION



In the villages in Tajikistan, one of the concerns has been the lack of access to potable water resulting in the lack of clean and safe drinking water in the schools.

Our organization also partners with the Mountain Societies Development Support Program in Tajikistan to establish water pumps that will supply clean water for the villages in Gorno Badakshan.

The Royal Bank of Canada has been our first donor towards this vision of clean and safe drinking water.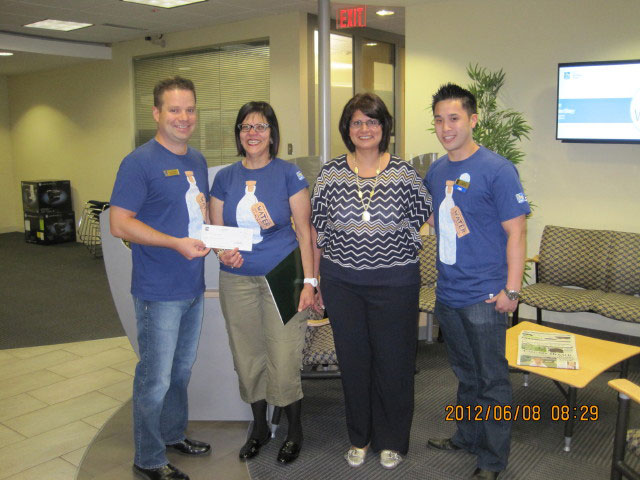 Royal Bank Branch Manager presenting cheque to the
Chair of FLDF on RBC Blue Water Day on June 8th 2012